School is tricky, and there is no universal pathway to success. I started Carpenter Tutoring for those seeking a little help finding their way.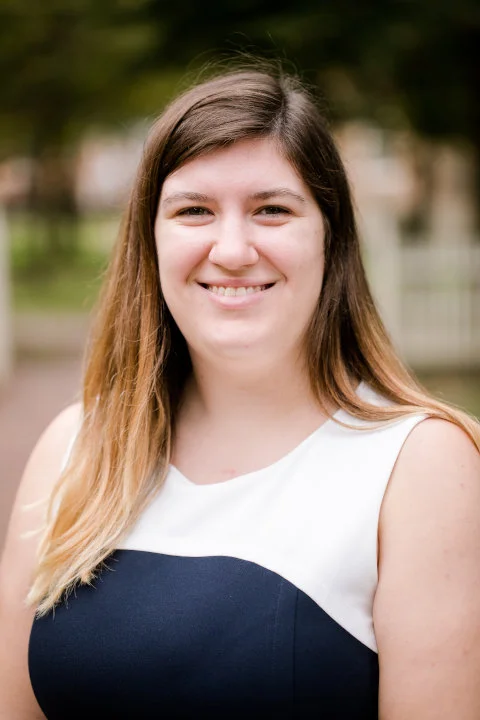 I received my B.A. from The College of William and Mary in 2018 and received my M.Ed. from W&M in 2020. As an undergraduate, I worked and was trained as a tutor at W&M's peer tutoring center, the TutorZone. During this period, I conducted over 150 one-on-one appointments with W&M students in 26 different content areas. I earned lifetime Advanced Tutor Certification, the highest level W&M can grant, through the College Reading and Learning Association, and I was trained as a time management consultant. I took on leadership roles within the TutorZone until I was working alongside its director. As a graduate student, I became one of the Graduate Assistants helping oversee the TutorZone as well as an academic coach to students with high need for academic support.
I loved getting to work with the TutorZone tutors, but I realized that I missed being the tutor. There's just nothing like watching the light bulb of understanding go off or seeing students who had struggled with material master it! With that realization, I decided to dedicate my life to my passion -- helping students of all ages learn, succeed, and believe in themselves.
My instructional approach focuses on meeting students where they are and supporting them through any hesitations or discomforts from which academic difficulties may arise. Whether your student only has to brush up on a few concepts or is resistant to completing coursework, I will come to each session with patience, understanding, and just the right amount of discipline. I truly believe that excellent educational relationships begin with mutual respect, and I work to build meaningful relationships with all of my clients.
Thank you for considering Carpenter Tutoring.
Adam Carpenter
Adam earned a Bachelor's in Computer Science from The College of William & Mary in 2018. Since graduating, he has accumulated over four years of experience as a software engineer specializing in server-side automation and front end self-service software. Adam's favorite part of software development is learning and teaching new technology. He loves simplifying complicated concepts in computing and giving others the hints and tricks they need to realize their ideas. In his spare time Adam is a hobbyist mechanic, constantly tinkering with his classic Hudson Hornet. He is eager to contribute to Carpenter Tutoring with all levels of high school and college computer science and programming, information technology fundamentals, and software development practices.
Alex Patterson
Alex graduated from Christopher Newport University with a Bachelor's of Science in Mathematics with a minor in Leadership Studies in 2023. She is currently pursuing her Master of Arts in Secondary Education in hopes of becoming a high school math teacher. Alex has always loved helping others in her classes throughout her time in school, whether that is helping her friends in their math classes or through formal tutoring positions. One of her favorite parts of teaching is taking concepts that may be difficult for students, explaining it in a way that makes sense to them, and seeing the light bulb go off once they understand. She has worked with students of varying abilities and ages ranging from kindergarten to college. She has experience mainly in math and science but also loves to help with standardized test prep and writing papers at a college level. In her free time, Alex enjoys spending time with her friends and her cat, Finley, and reading books at the nearest coffee shop.
Dylan Park
Dylan Park received a Bachelor's in Mathematics with a minor in Fine Arts from Brigham Young University in 2021. He received a Master's degree in Applied Mathematics at Virginia Tech. He is currently pursuing a PhD in Applied Mathematics at the University of Southern California where Dylan, his wife, and their dog reside. During his time at Virginia Tech, he has worked in their math tutoring lab and teaches Calculus 1. Dylan loves working with students and helping them gain an understanding of math. In addition to his passion for math, Dylan loves to create art (usually out of clay), play sports, and spend time with his family. He is excited to bring his experience to Carpenter Tutoring with assisting in all types of Math from middle school to college level topics, Calculus being his speciality.
Genevieve Akins
Genevieve is currently pursuing a master's degree in Clinical Mental Health Counseling at the College of William & Mary. Previously, Genevieve earned a master's in Equality Studies from University College Dublin and bachelors' degrees in Political Science and Women and Gender Studies from St. Olaf College. In high school, Genevieve began tutoring elementary and middle school children in piano and violin. While in college, Genevieve worked as tutor in a local elementary school, focusing on language arts, reading, and math. Genevieve continued to seek tutoring opportunities while living in Dublin and gained experience working with middle school aged children in reading and language arts. Through her work as a tutor and additional employment experiences, Genevieve has worked with individuals of variety of ages, academic levels, and children with additional support needs. Genevieve loves supporting students and working with them to foster a love of learning and overcome any challenges. As a Carpenter Tutor, Genevieve welcomes students seeking assistance with all levels of reading, writing, and language arts; elementary and middle school math; piano and violin; and additional skills such as time management and study skills.
Ian Wilenzik
Ian Wilenzik, PhD candidate, graduated from William & Mary with a degree in biology, a minor in chemistry, and an honorary minor in geology. Ian spent three years as a tutor at William & Mary, logging over 150 tutoring hours and receiving tutoring certification through the CRLA. Tutoring became a passion of his, which led to him forming a network of dedicated clients. Ian strives to create an educational, safe, and judgement-free environment during his tutoring appointments. Ian resides in Northern Virginia and is currently a PhD student in evolutionary biology at George Washington University. His central thesis is guided by the idea that the only stupid questions are the ones left unasked. He is happy to contribute to Carpenter Tutoring, assisting with high school biology and chemistry (including at the AP level) in addition to college-level evolutionary/cellular biology, chemistry, and organic chemistry, which is his tutoring specialty.
Jayde Adams
Jayde graduated from Christopher Newport University in 2019 with a Bachelor's of Arts in Spanish and a minor in Dance. She then went on to receive her Master's of Arts in TESOL (Teaching English as a Second Language) in 2020. For the past 3 years Jayde worked as a Middle School Newcomer teacher in Newport News, supporting students with very limited English in all subject areas. She tutored and taught students ranging from lower elementary to upper middle school and has a specific love for tutoring in Spanish and English. Outside of the classroom, she enjoys reading, spending time with her husband and son, and catching up on a good TV show.
Jessica Bailey
Jessica graduated in 2016 with a Bachelor's in Special and Elementary Education and with her Master's in Curriculum and Instruction in 2017. She is currently in the dissertation process at William and Mary within the Educational Leadership, Policy, and Planning program. Over the course of her career, Jessica has worked with Prek-12 students in a myriad of subjects and settings. She is currently a high school math teacher, specifically teaching Algebra 1. Before becoming a part of the math department, Jessica was a Special Education teacher. Additionally, she is AVID trained, which promotes college readiness skills. As a Carpenter Tutor, Jessica welcomes all students with various ability levels and needs.
Joel Monroe
Joel has been a math nerd since he first discovered the number 11. Since then, he has worked to develop his skills in both studying and teaching math. Joel earned his Bachelor's in Mathematics and his Master's in Computational Operations Research from the College of William & Mary. Throughout his education, he has consistently sought opportunities to tutor, whether it was helping friends in high school, peers in college, or other students during his Master's program. Joel has a passion for seeing students break through the barriers which can form when studying math and discover the amazing language hidden within. As a part of Carpenter Tutoring, Joel is happy to offer assistance to students in high school and college math and introductory physics.
Katherine Vander Vennet
Katherine is currently working as an English As A Second Language teacher in Newport News. Previously, she earned a Bachelor of Arts degree in Psychology and Leadership Studies with a minor in Linguistics from Christopher Newport University in 2022, and a Masters in Teaching in 2023. Katherine is passionate about all things education! She has been an independent tutor to students grades K-12 in math, science, English, French, and general study skills, while also working in middle schools for the past 3 years. Outside of the classroom, she enjoys being outdoors, reading, and learning new languages. Katherine loves getting to know students and breaking down difficult ideas in a way that each student will understand. She is excited to contribute to Carpenter Tutoring by working with students in French, English, and K-8 math, as well as academic coaching.
Lauren Peerbolte
Lauren Peerbolte was born and raised in Chicago. She earned her BA from Illinois State University, majoring in English and minoring in creative writing. She then earned her MA in English Composition from Bradley University. Lauren has been a higher education professional in both teaching and administration for over fifteen years. She taught both developmental and college-level English at Wright College, one of the City Colleges of Chicago, and Concordia University Chicago. On the administration side, she has worked in various college departments such as Admissions, Orientation, Advising, and Transfer. She believes in holistic education and is always searching for new teaching methods to help students of all ages learn, grow, and succeed. Lauren and her husband live in an Illinois suburb with their two sons, two daughters, and two cats.
Zack H'Doubler
Zack graduated from William & Mary in 2021 with a Bachelors of Science in Computer Science and Applied Mathematics. There, he spent three years tutoring his peers in math and computer science to help them reach a deeper understanding and appreciation of both subjects. Here he gained a passion for teaching and is excited to offer his assistance again at any levels of math and computer science through Carpenter Tutoring. In addition to tutoring, he currently works as an application developer for ADP in Norfolk, VA. In his spare time he loves to bike and spend time with his cat, Hans.